About the Artist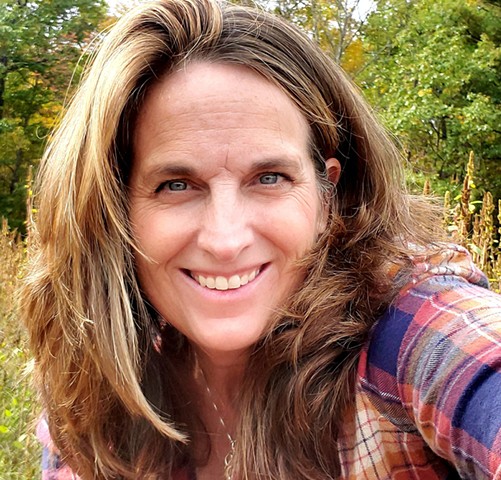 I was born and raised in Massachusetts, traveled broadly, and then settled in Maine because of the proximity to water and the beautiful natural landscape. For ten years I was an elementary-to-middle school art teacher before joining the Art Department at the University of New England in Biddeford, Maine where I am now an Assistant Lecturer. My love of art was very much influenced by my talented grandmother who was an avid gardener, pastel, and watercolor painter. My love of teaching stems from a desire to encourage, nurture and entrust students with a love of seeing, depicting, and celebrating the natural world through painting.
My artwork has taken many directions over the years, but the primary focus has been an exploration of water surfaces. I have begun to explore my painting not as a means for simply creating a likeness of nature, but as a path to discovering a new way of looking at landscapes and the self. Painting's of landscapes and water -scapes in a serene if not almost melancholy style that captures an extreme moment of stillness has been my focus for nearly 20 years. Reflections have been my main interest as I am intrigued by the dynamic quality of water, the difficulty of capturing this in paint and the metaphors that it presents about the human condition.
As of late I have been working with encaustic and paper a new exploration about taking old items and reorganizing them into new configurations. The forms are similar to fans, and often take on the
golden ration shape of the fibonacci spiral.